Create solutions that enable people to work more efficiently through technology
We provide digital infrastructure transformation solutions for our clients.
As the modern world continues to expand the limits and barriers of what is possible, the synchronization and alignment of IT infrastructure is critical to the success of an organization's core competencies and the value it provides.
---
We understand this opportunity and the challenges that must be met; create solutions that are business-driven and technology aligned, while proactively managing the associated risks. A Microsoft partner, the company provides expert consulting and professional services in three different segments: Learning Management (LMS365), Identity Management (IGA), and Migrations & Consolidations. ITS operates as ELEARNINGFORCE Americas (EFA) for its Learning Management solutions, while IGA and Migration services are provided under the Immersion Technology Services brand.
---
Each function is important to your enterprise as a stand-alone component, however, our vision is driven by their collective alignment and resulting synergy. This approach ensures scalable and resilient business processes that work for your organization no matter what opportunity or challenge today or tomorrow brings.
---
---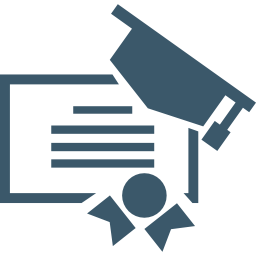 We're All about big knowledge
Our SharePoint based, collaborative eLearning solution LMS365 helps customers stay competitive by retaining and increasing knowledge and skills across their user base, while leverage the technology they already have.

We're built on safety
At the foundation of our solutions is governance and access management; helping customers build a secure, fully-functional IGA program to ensure the safety of their organizational knowledge.

We like to keep it simple and efficient
We simplify and accelerate upgrades and migrations from legacy systems to new on-premise or cloud based Microsoft technologies.

We partner with the best in the industry
We are a Microsoft Gold partner and have formed a strategic partnership with Dell Software. Furthermore, ITS is the sole US distributor for ELEARNINGFORCE International.
01

With all of our offices being remote communication is of the essence. We pride ourselves on keeping lines of communication open at all times.

02

Because our team operates remotely in different time zones we are able to offer support at all hours.
01

Our employees bring years of industry experience to the table, from SharePoint expertise to enterprise solutions.

02

Every customer and every partner is unique. We want to learn about the challenges you're experiencing and what your needs are before coming up with a viable solution.
01

Our solutions are built on the newest technology. We partner with industry leaders such as Microsoft and Quest Software to bring the best in security and software to our customers.

02

We understand the importance of keeping up with changes in technology. We help our customers and partners stay up to date and ahead of the curve.