Building a Proactive Risk Management Pathway for the Integration of Commercial Unmanned Aircraft Systems
Unmanned Aircraft Systems (or "drones") will change the way we look at aviation and manage our airspace. However, a question we must ask is how do we develop proactive risk management and safety systems to stay ahead of the curve of commercial UAS growth?
Chief Learning Office, Joe Schweitzer – a former military aircrew and aviation mishap survivor – discusses this new frontier, the challenges that come along with it and how eLearning and cutting-edge technology can address them.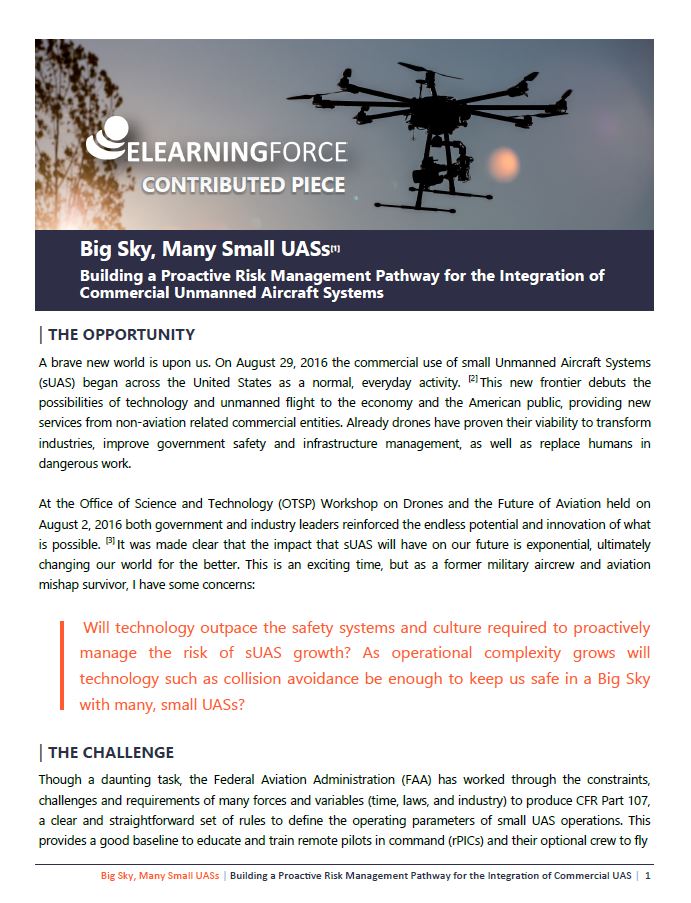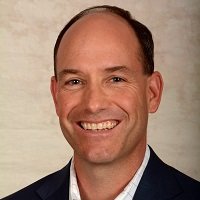 About the Author
Joe Schweitzer is the Chief Learning Officer for ELEARNINGFORCE Americas. He believes in the power of technology to enable organizational learning to learn, grow and ultimately evolve. In a previous life he served in the United Stated Marine Corps as a naval flight officer, squadron training officer and forward air controller. As an aviation mishap survivor, Joe has a passion for aviation safety, and the discovery and transfer of lessons learned to prevent and mitigate future catastrophes.